Warrain Beach NSW - Sunrise 95x23cm (Sample Image)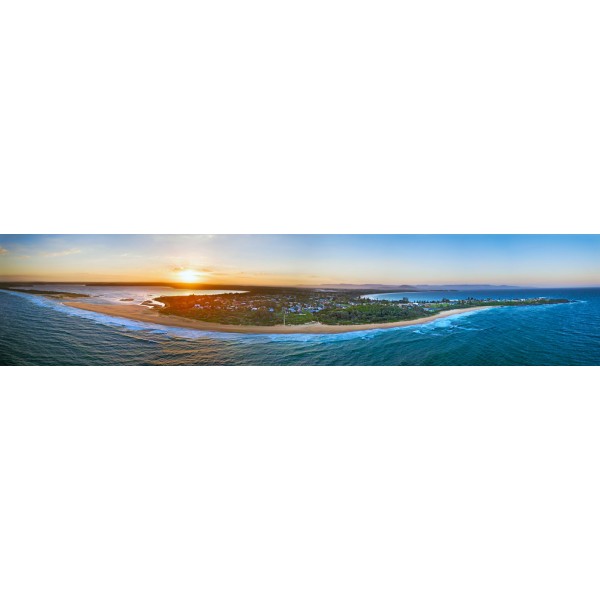 This beautiful Sunrise photo was taken from a DJI Inspire 1 Drone of Warrain Beach at Culburra Beach on the NSW South Coast. The drone was flown several hundred meters out over the water and a series of 6 images taken and then merged together using Photoshop.
The quality of the image is so good we were able to print it 95cm wide and you can clearly see the individual houses not only along the beach but in the streets behind.

This is just a sample image to show you what can be done using your own drone, hopefully purchased from us and the service we can provide to you in printing and framing your images at a very competitive price.
The price shown is a base price for this type of unframed image and also includes if necessary some minor touch up work using Photoshop or for a small additional fee we can help you in any way including merging your images.
There is no limit to what we can do to help you produce some of your own beautiful framed or unframed images taken from your drone, we do this onsite at our shop, how handy is that!
Give us a call to arrange a time that suits you so we can design, print and frame your Done photos.