DJI Phantom 4 + Extra Battery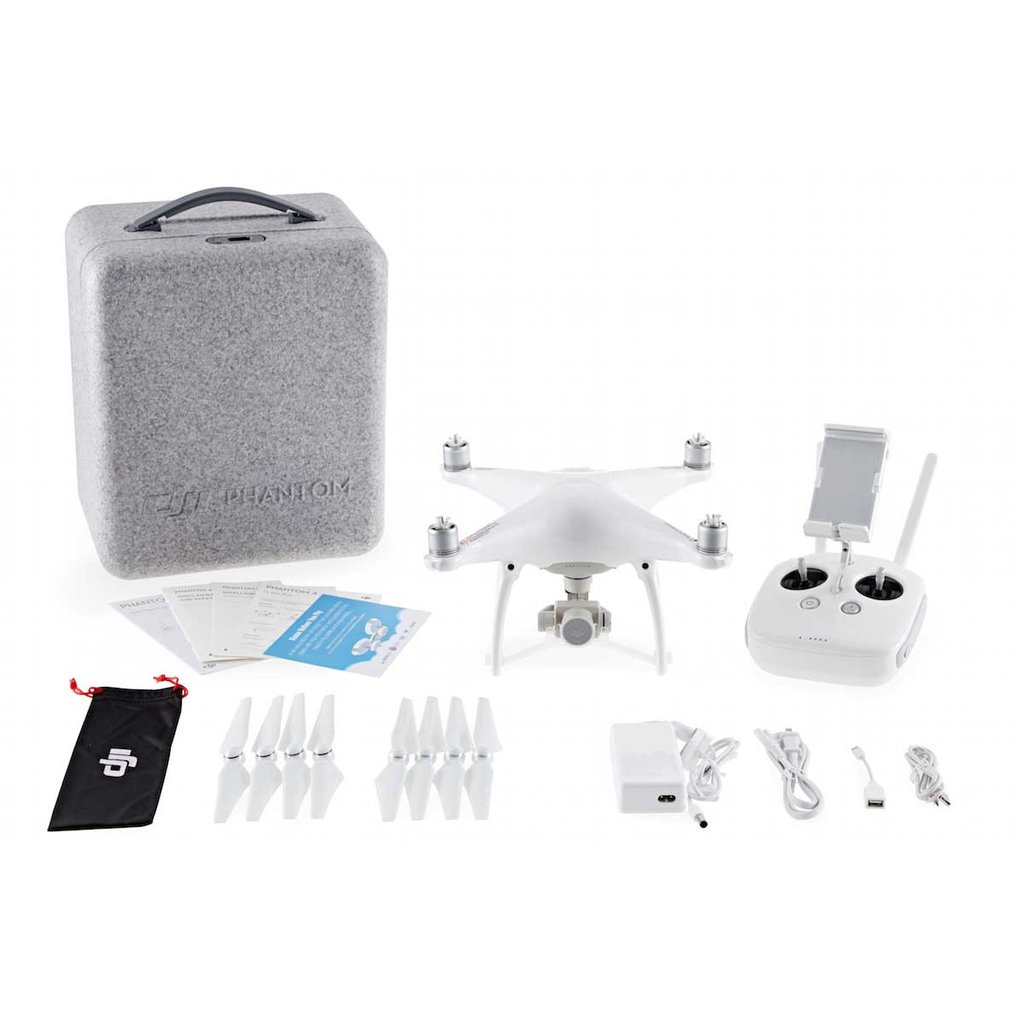 The DJI Phantom 4 is the smartest flying camera drone from DJI, allowing you to capture superb aerial images on your iPhone or iPad. Not only does it fly intelligently with a tap and automatically create seamless tracking shots, it can autonomously avoid obstacles and do much more.
Sense and avoid
Twin front-facing optical sensors see obstacles, so if there's something in the Phantom drone's way, it will stop or fly around it — giving you the confidence to fly safely.
Fly with touch
In TapFly mode, tap the screen of your iPhone or iPad to move in a particular direction. And keep flying by tapping elsewhere on the screen.
Visual tracking
Now it's a snap to fly while keeping the camera pointed steadily at a moving subject. ActiveTrack uses advanced visual tracking capabilities to fully automate tracking, so you get the perfect shot every time.
Easy to fly
Up to 24 satellites plus advanced Vision Positioning systems make for effortless flight. The Phantom 4 knows where it is, where you are, and flies exactly as you tell it to.
Professional-quality imaging
Shoot 4K video at 30fps, full HD 1080p video at up to 120fps for crisp slow motion, and 12 megapixel photos in DNG RAW for full editing creativity.
High-speed fun
A new sport mode, capable of speeds of up to 45mph, makes flying even more fun.
Long flight times
A large-capacity battery and a high-efficiency design give you more than 28 minutes of flight time when flying without satellite support.
Comprehensive app control
The free DJI GO app on your iPhone or iPad provides a live video feed, full manual camera controls, and access to all smart flight features including Follow Me, TapFly and ActiveTrack.